The Mission
It took Mother Nature millions of years to create natural stones. We at GLAZE believe in honouring the majestic beauty of these wholesome gifts, and are steadfastly devoted in bringing them from different parts of the world to elevate the aesthetic appeal of your spaces. Uncompromising on quality, GLAZE will continue to deliver this greatest gift of Mother Nature.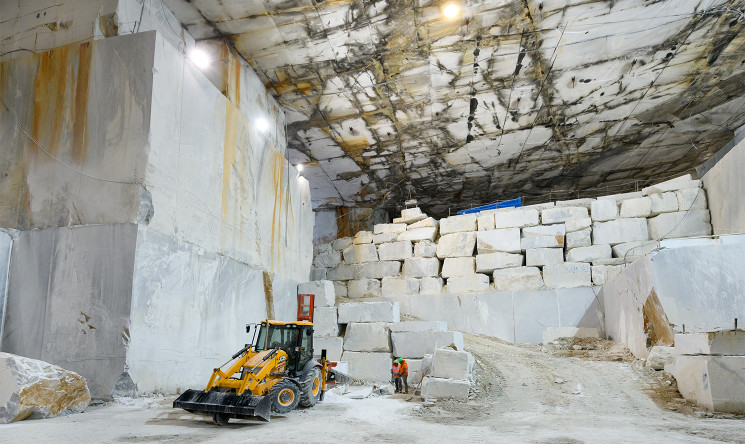 The Company
Established over two decades ago, GLAZE is a renowned brand in the natural stone industry, a class apart in this region of the world. Our extensive collection includes over 400 unique styles of marble, granite, quartzite, onyx, travertine, limestone, sandstone, and slate, hand-picked from the best quarries across the globe, including Italy, Spain, Greece, Portugal, Brazil, Turkey, Macedonia, India, Vietnam, Namibia, Norway and many more. GLAZE holds its suppliers to the very highest and most rigorous standards to ensure the very best quality of materials. At the same time, we believe in both the right sourcing and the right pricing.

In recent times, GLAZE has recognized and responded to the growing trend of Engineered stones (man-made stones) in the Middle Eastern markets. In a short span of time, GLAZE has acquired sole distributorship of the best brands in Sintered Stone Technology across the globe, namely NEOLiTH by The SIZE and XTONE By Porcelanosa Group. These Sintered stones are undoubtedly the most advanced products in the market today. In the Engineered Quartz realm, which dominates the countertop segment today, GLAZE chose to partner with none other than the World's No.1 brand Caesarstone, a highly respected pioneer in developing Quartz stone technology. Simultaneously, GLAZE has associated with another high-end quartz brand - Coante, which is based on Italian BretonStone Technology. Further, GLAZE has also launched its own bespoke brand in Quartz and Porcelain under the brand name - KOZO Quartz and KOZO Porcelain, to cater to the different segments of the market. KOZO's breath-taking designs are inspired by classical Italian marble. With such a wide range of natural and engineered stones, GLAZE provides a One Stop Solution to its valued clientele.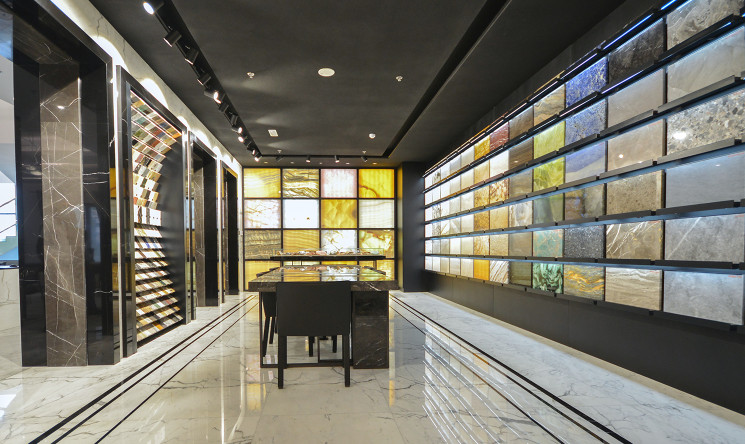 The Perfomance
For over two decades, GLAZE has remained the strongest brand in the natural stone industry due to the tireless efforts of the people behind it to ensure quality and customer satisfaction. Through maintaining relationships with the best quarries around the globe, GLAZE has acquired the ability to source premium materials. GLAZE found its niche in the competitive Middle East market by proving time and again to our faithful clients that our product continues to be superior. GLAZE has added a vast array of natural stones, including every color on the spectrum and from every corner of the world to its extensive collection.
Today, GLAZE stocks over 400 unique styles of Marble, Granite, Onyx, Quartzite, Travertine, Limestone, and Precious stone, Over 1 million sq. m of Natural Stones at any given time, One of the largest collections of Premium Stones in the world under one roof.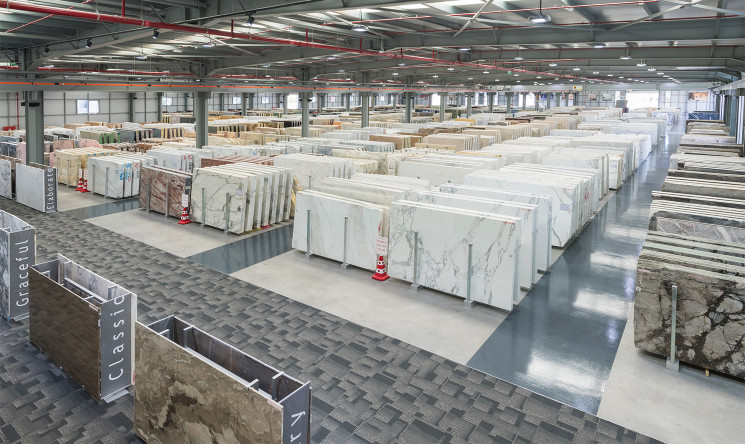 The People
The founder & CEO - Umesh Punia, a qualified Civil Engineer from MIT, Pune, brings a unique perspective to the natural stone industry. Punia believes that like a Hermes bag or a Rolex watch, marble is a statement, it should be viewed from the same sophisticated lenses as any other premium luxury product.
Truly speaking, Punia changed the way the marble business was being done in UAE, he says that " when I started in 1995, marble was kept in open dusty yards like construction or masonry stones" for him, the biggest way GLAZE changed the marble trade of UAE, by conceptualizing it from a totally different perspective.
Punia says that in the late 90s when he first saw the way marble was displayed and showcased in some of the finest stone galleries in Italy, he was inspired and realized that marble is no less than an investment, like a Gemstone in a Jewellery shop or designer product in a super luxury store, Punia adds further that People don't buy marble as a basic necessity, people invest in marble for their homes or offices, for their future generations to marvel upon.
The Policy
At GLAZE, we consider natural stones to be precious, their beauty to be marveled at for generations to come, therefore our core principles disallow us from ever compromising the quality of our product.
Since its inscription, it has been the policy at GLAZE to stock only the highest quality materials with specifications to particularly befit the market, climate, and clients here in the Middle East, using exact 20mm or 30mm thickness of slabs, homogeneity in thickness, controlled variation in color, perfect processing quality, etc. Our rigorous standards of quality control, which meet the approval of architects & consultants, allow our customers to complete their projects successfully, beautifully, and in a timely manner.
At GLAZE, we place great value on excellent service, competitive pricing, and high quality. We maintain open and honest relationships not only with our clients but also with all major global players in the stone industry. This allows us to overcome any obstacles and uphold our sacred policies and values.