Neolith sintered stone for Kitchen Countertop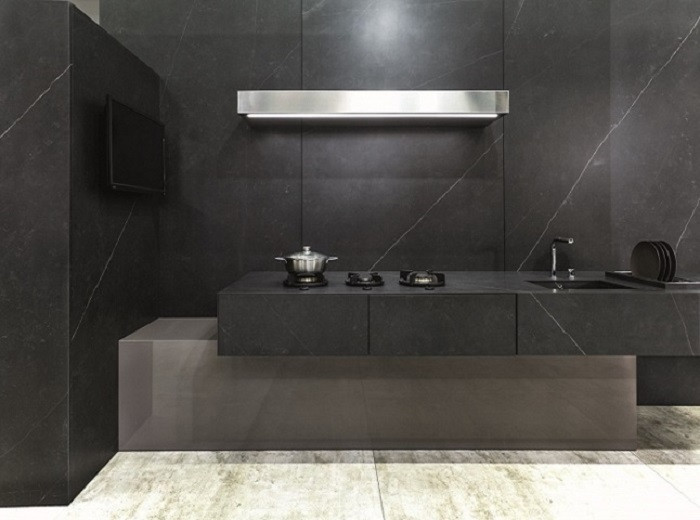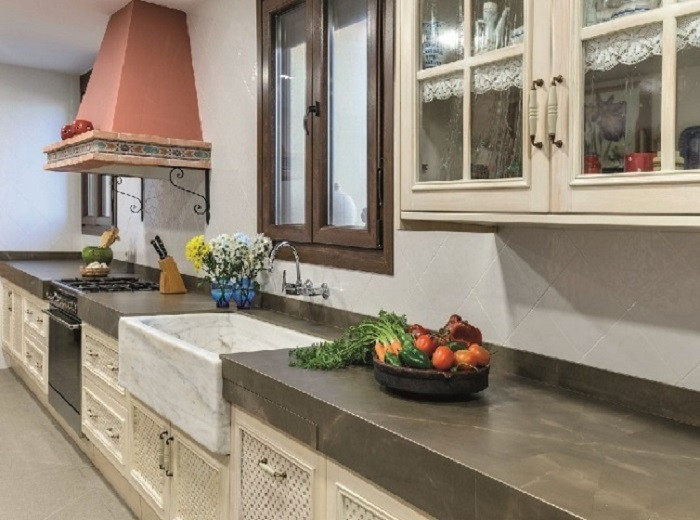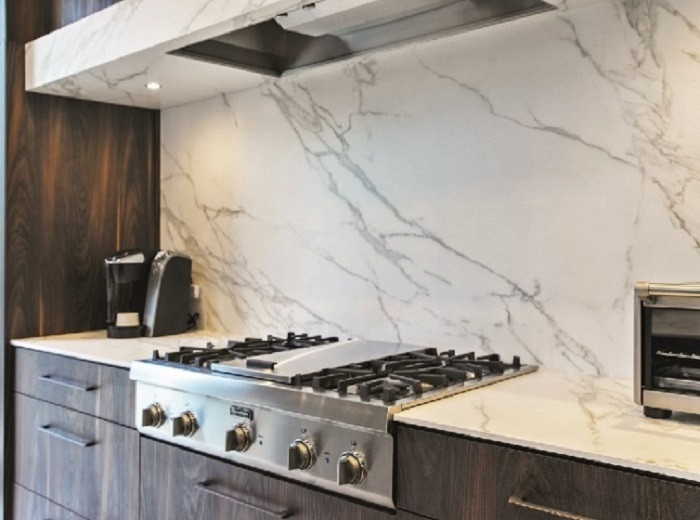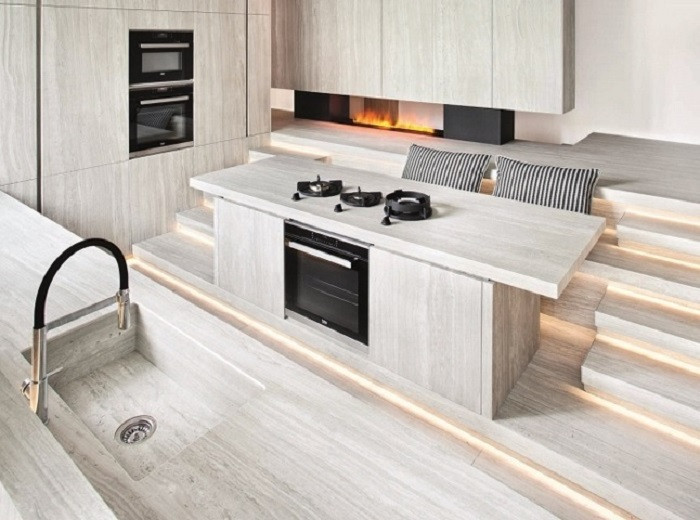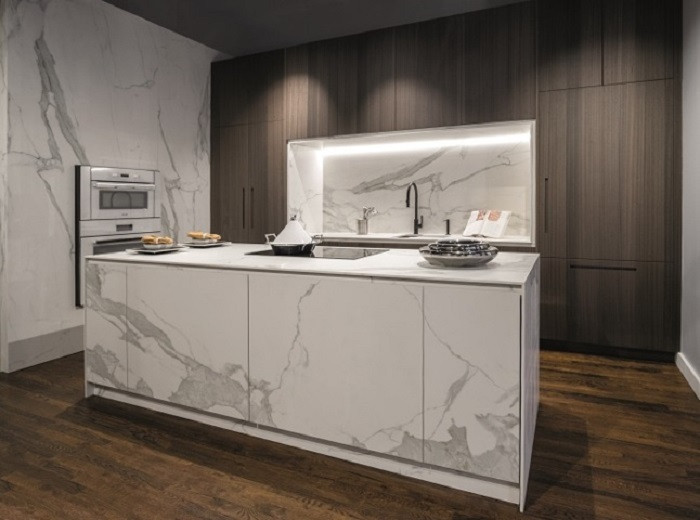 06.09.2021
Mr. Nitin Koshy & Ms. Houda El Rafei
A countertop, kitchen island, or kitchen bench could be constructed of various materials with different attributes of performance, toughness, and beauty, and may have built-in appliances, or accessory items relative to the intended application.
Neolith - a Sintered Stone - is part of a new and revolutionary product category aimed at meeting more demanding architectural and design needs. It is not at all what is known as traditional ceramic or stoneware but rather evolved from these materials to the point that a new type of surface was created which was non-existent up until that time. The raw materials are pressed at a significantly higher pressure to get denser material, then; the pressed material is baked for almost 2 hours which is much longer than for traditional ceramic which includes cycles of around 40 minutes. These longer cycles create a product with a stronger, non-absorbent surface.
What can you do with Neolith - sintered stone that you can't do with other worktops?
Neolith is the only man-made stone to be comprised of 100% natural minerals, with no resin binders. This means the material can be broken down and reused in future. Because of its exceptional properties, Neolith opens up a new realm of possibilities to create a kitchen surface which is more resistant to chemicals, abrasion, scratching, impact & thermal shock. Extreme thermal shock resistance means that a worktop can be simultaneously heated and cooled at the same time, maintaining food and drink temperature directly through under-counter heating and cooling. This also means that hot pans and dishes can be placed directly on the Neolith surface, without damaging the surface. This ultra-tough surface exceeds the durability of Granite and Quartz, withstanding direct cutting without leaving a mark, nor can it be etched, scratched, burned, or stained.
Neolith's Characteristics
Designed in a wide variety of colors and finishes that resemble natural stone which offer richness and value to the designs created with these surfaces: from rough textures with relief to shiny polished textures with linear reflections. A complete treasury series to stimulate the sight and touch.
Durable non-porous material produced from a unique composition blend of 100% natural based on 3 groups of elements:
Minerals from granite, quartz and feldspar which provide the product with hardness and strength.
Minerals from glass and silica that provide chemical stability.
Natural oxides that offer chromatic properties.
Why Neolith is your safest kitchen countertop choice?
We all strive to keep a clean environment and minimize health risks in the midst of the COVID-19 outbreak, Neolith, the global brand of Sintered Stone, highlights the ways in which its surfaces offer peace of mind. However, many cleaning products can be damaging to traditional stone surfaces compromising their finish and integrity, while Neolith's special composition makes it impervious to most chemical products.
A major advantage of Neolith is that it can handle a wide range of more potent cleaners, such as bleach, alcohol or other home safe agents of choice. Being a stain resistant surface, you can scrub without worrying about wearing away its finish or causing any unsightly color changes. Another advantage of the Sintered Stone is that you can prepare food directly on it, which makes it essential to regularly and safely disinfect the surface that you use to work with food with the adequate cleaning product, particularly nowadays!
For more details, please log on our website: www.glaze.ae or write us to at info@glazeuae.ae