Quartzite as Kitchen Top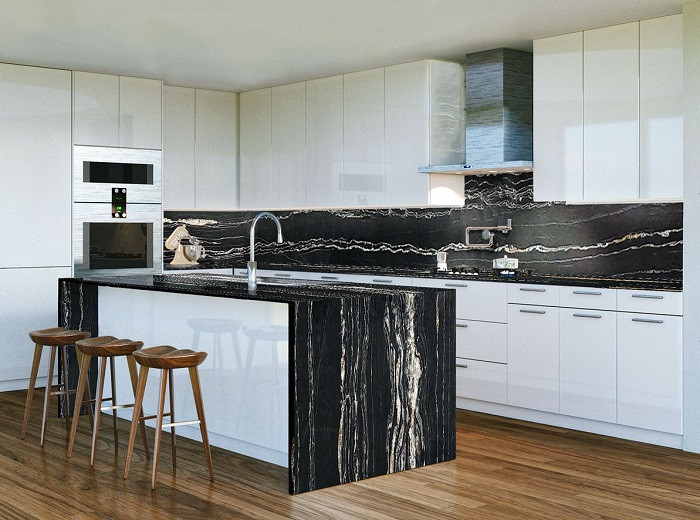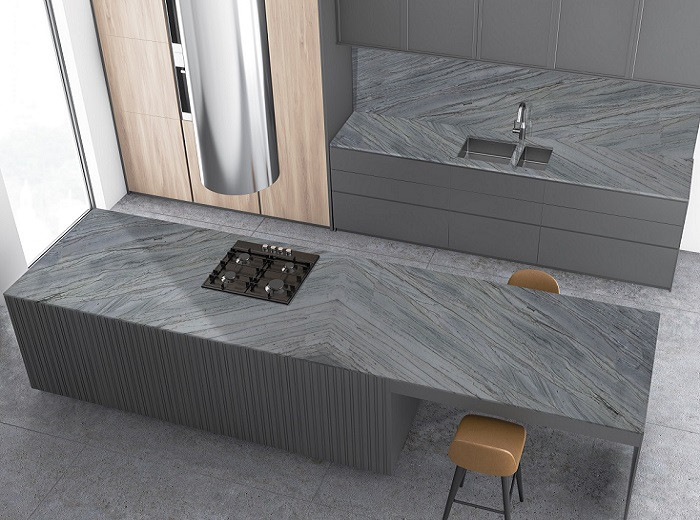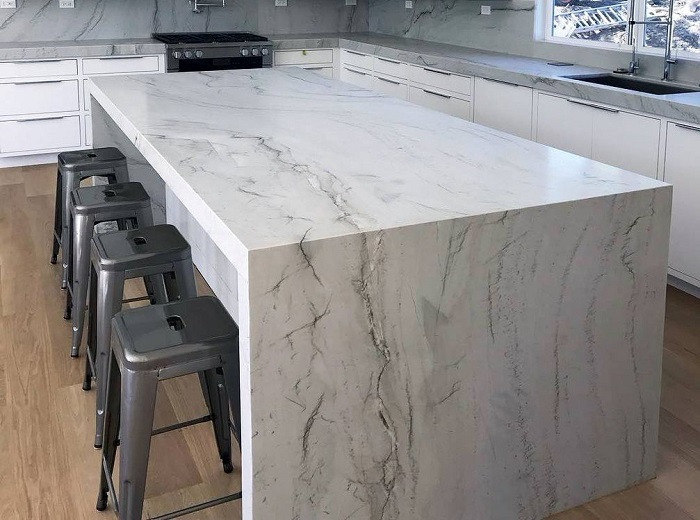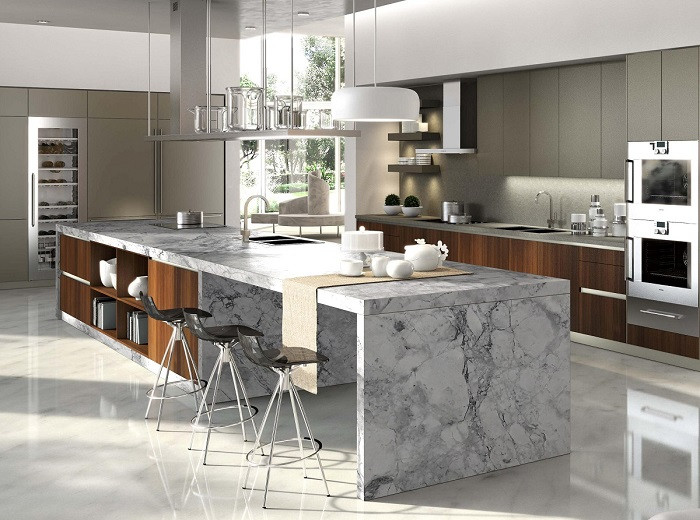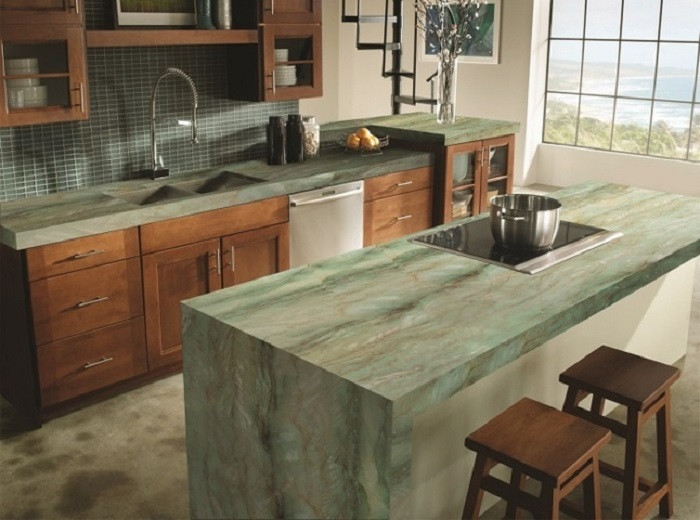 28.08.2021
Mr. Jeetan Bathija
The Kitchen is the most important room in your home because it is the center of your family's day to day living and hence you deserve fantastic kitchen countertop to match your kitchen skills.
Quartzite is one of the most versatile natural stone. It is a metamorphic rock; it is created when sandstone is subjected to extreme heat and pressure, caused by the tectonic plate compression in the crust of the earth. The stone is mined, and the blocks are processed into the slabs which later precisely cut to become countertops.
Excellent Durability: Quartzite is extremely hard and compact; it withstands heat very well, and resistant to chemical weathering, nonporous, scratch resistant, UV resistant, and almost hard as diamonds. Unparalleled in its durability and elegance, quartzite stands out as the best choice among the overwhelming variety of countertop options available in the market.
Low Maintenance Cost: Quartzite requires less maintenance than marble; it is tougher than granite or any other natural stone. If properly sealed, it is easy to maintain and keeps bacteria-free, it easily resists chemicals and therefore, cannot be damaged by spilled foods and liquids (regardless of their acidity, temperature, and pigmenting properties), and the maintenance cost involved is remarkably lower compared to any other natural stones.
Stunning Work Surface: Quartzite countertops are excellent fit for kitchens, it is very attractive in its look, and it's an exquisite, adaptable material that can be used as singularly striking countertops. Quartzite countertops provide timeless appeal and hard-wearing surfaces that enhance every decorating style kitchen countertop. Thanks to the natural stone's unparalleled charm, quartzite creates one-of-a-kind rooms that stand well in the kitchen, as the variety of colors and textures allows for great creativity and personalization, with an appearance very similar to the veined aesthetics of marble, some of the most popular quartzite's are Mont Blanc, Quartz Cremo (Taj Mahal), Invisible Grey, Super White, Fusion, Gaya, Botanic Green, Infinity. The only disadvantage of Quartzite could be its high price, which can be excused for all the features it possesses.
People often get confused between Quartz & Quartzite's, as both make excellent kitchen countertop surface & also due to the similarity in their names, but the fact is Quartz is man-made engineered stone, however on the other side Quartzite is natural stone gifted from mother nature.
There are some useful tips given below, to understand how we should go about maintenance of Quartzite's
Application of proper Sealer: Quartzite should be properly sealed to help protect the surface from etching and staining and to ensure their good looks and optimal performance, the tops are polished and sealed for its beauty and durability.
Should be cleaned quickly: Cleaning quartzite countertops is simple. Soap and warm water will make the surface look fantastic. Use of unusual or acidic cleaners should be avoided. The only thing to consider is you'll need to clean up spills as quickly as possible.
Avoid Use of Cleaning Products: Stay away from abrasive sponges as well as bleach, ammonia, or acid-based cleaners. These items can scratch the surface or even weardown the sealant, always try avoiding using such techniques of cleaning.
For more details, please log on our website: www.glaze.ae or write us to at info@glazeuae.ae